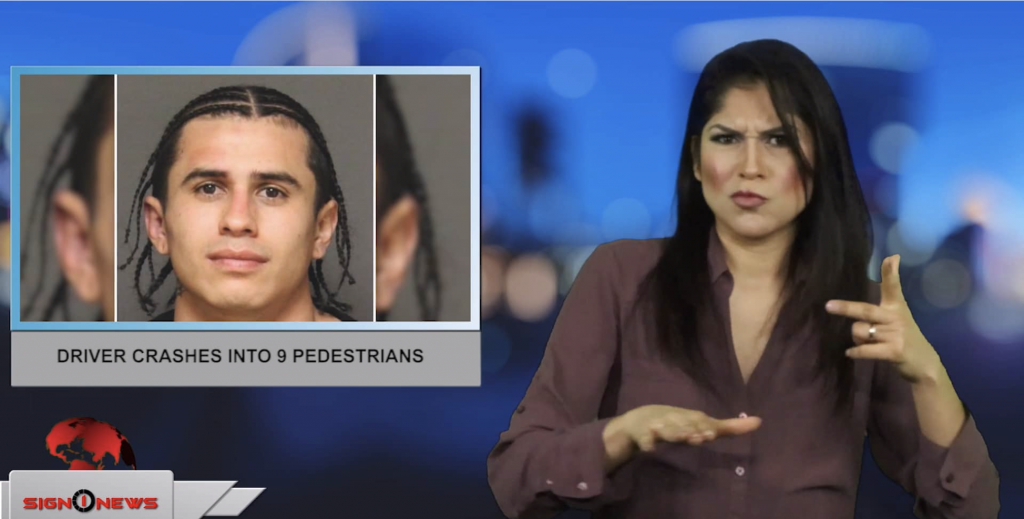 Transcript
Police in Fullerton, California arrested 22-year-old Christopher Solis last night.
He's accused of driving his truck onto a crowded sidewalk and hitting nine people.
Police believe Solis was on drugs when he hit the pedestrians and then crashed into a tree.
Several people were trapped under the truck as well.
Officers and people nearby lifted the truck to free the victims.
Solis was arrested for felony DUI causing great bodily harm.
Police are asking for anyone with cell phone video of the incident to turn it in to help with the investigation.