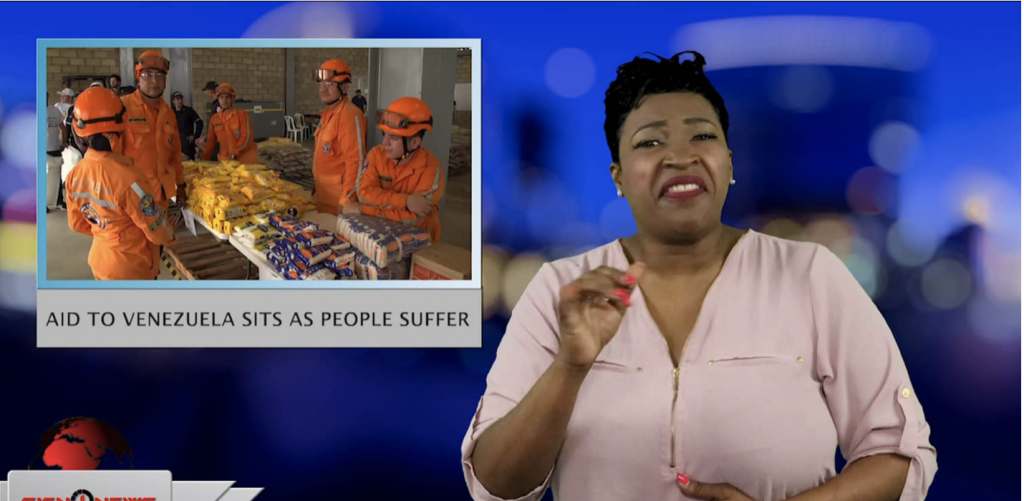 Transcript
New aid from the United States has reached the border of Venezuela and Colombia but Venezuelan president Nicholas Maduro has blocked aid deliveries because of the opposition party leader Juan Guaido's plans to bring food and medical supplies into the country.
The delivery includes flour, vegetable oil, medical kits and nutritional supplements like vitamins and minerals.
But aid workers say the shipment is only enough for 10,000 people for 90 days.
Officials say as many as 300,000 are in need and are almost at the point of dying because of lack of medical supplements.