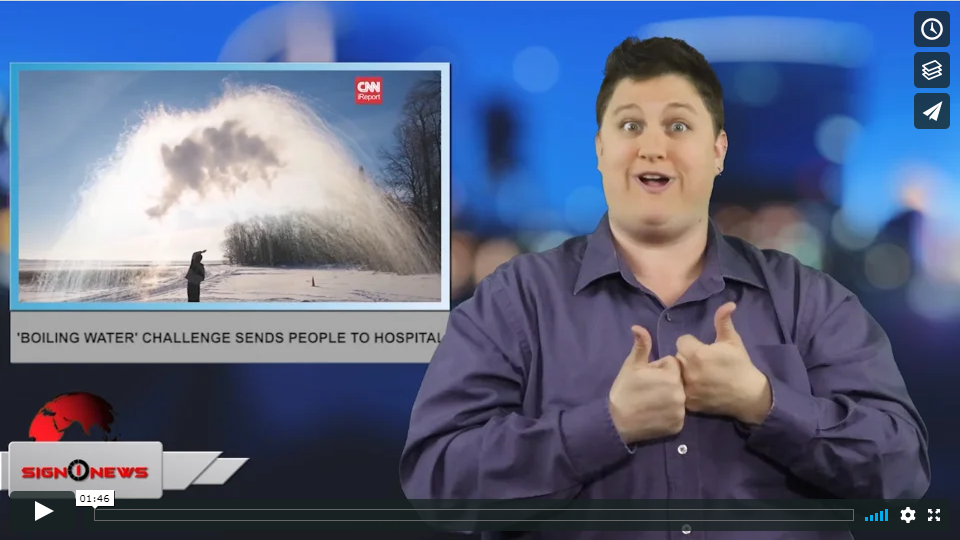 Transcript
Every winter we enjoy the videos of people throwing water into super cold air where it instantly freezes.
But experts say don't try it at home.
The "boiling water challenge," as it is sometimes known, has gone viral in the past few weeks as a weather pattern called a polar vortex gripped a large part of the US.
Hospitals say it's also sending people to the emergency room.
Eight people who took part in the challenge have been treated at the burn center at Chicago's Loyola University Medical Center in the past week with injuries to their feet, arms, hands and face.
Another person sought treatment at the University of Iowa burn treatment center in Iowa city.
And Hennepin Healthcare in Minneapolis says a couple of people were treated there in recent weeks.
People watching the challenge are getting hurt as well.
So if you want to be wowed by the science and spectacle of the boiling water challenge, just watch a video.
Don't try it yourself.