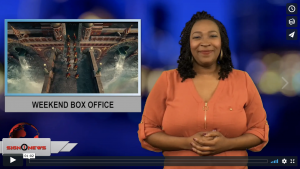 Sign1News delivers news for the deaf community powered by CNN in American Sign Language (ASL).
Transcript
Here's a quick recap of the top movies at the box office this weekend.
Coming in at number one, "Bohemian Rhapsody."
The biopic about the 70s era British rock band Queen hauled in $50 million in North America and $141.7 million globally.
Disney's "The Nutcracker and the Four Realms" opened in second place with $20 million.
And the Tyler Perry comedy "Nobody's Fool" starring Tiffany Haddish debuted in third place, taking in $14 million.