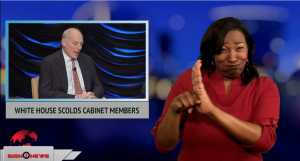 White House Chief of Staff John Kelly reportedly slapped the hands of several cabinet officials after negative stories were reported about them in the press.
They are Interior Secretary Ryan Zinke, Housing and Urban Development (HUD) Secretary Ben Carson, Veterans Administration (VA) Secretary David Shulkin and Environmental Protection Agency administrator Scott Pruitt.
They have all made headlines recently for money issues including first-class travel, expensive office furniture and internal strife within their departments.
Kelly instructed them to keep records that can prove their innocence in the face of complaints and to understand that just because an action is legal doesn't mean it looks good to the public.