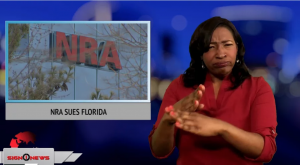 The National Rifle Association isn't happy with the new gun laws.
A few hours after the Florida gun law passed, the NRA filed a federal lawsuit to block it.
The lawsuit argues the law violates the constitutional rights of Florida adults who have not yet turned 21.
Officials with the NRA said the bill punishes law abiding gun owners for the criminal acts of one deranged individual.