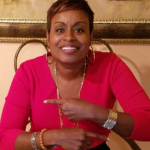 A message from the CEO: Your Life. Your Language. Your_____?
Search
Latest Captioned Stories
Sign1News delivers news for the deaf community powered by CNN in American Sign Language (ASL). TODAY'S HEADLINES: -Mexico World Cup win triggers 'earthquake'? -Disney issues seizure warning for "Incredibles 2" -Ceiling collapses onto escalator -U.S businessnes brace for pain from trade fight with China -India retaliates with trade tariffs on US goods -Gaming addiction classified […]
TODAY'S HEADLINES: -22 injured in New Jersey arts festival shooting -Protests across US against migrant children separations -Police shoot man in back, citizens demand video release -US Coast Guard seizes $206M in cocaine -Fewer teens doing drugs and having sex -"Incredibles 2" crushes animation box office record -Happy Father's Day!
Sign1News delivers news for the deaf community powered by CNN in American Sign Language (ASL). TODAY'S HEADLINES: -China retaliates against U.S. tariffs -Theranos founder indicted on wire fraud charges -Student wears a KKK costume to school -Angelina Jolie visits war torn school -California ghost town for sale -Your reaction to Sonic's new slushy